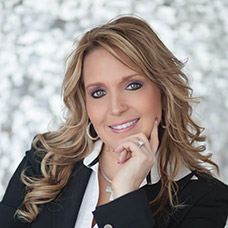 Success Breeds Success
Immerse yourself in the experience of a thriving practice.
Are you just starting out and want to learn how to build a successful dental practice from the ground up? Or have you been practicing for years but know that something is missing?
I've created True Champion Shadowing just for you! I fully believe the best way to learn is by observing and experiencing how to correctly operate a practice – this is your opportunity to learn from one of the best. I personally invite you to immerse yourself in the daily life of a multi-million dollar dental practice. Live, breathe, and feel success by experiencing it with us.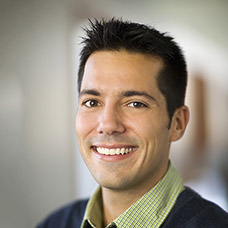 Observe in a multi-million dollar dental practice to learn from the best
What is True Champion Shadowing?
True Champion Shadowing provides you the opportunity to come into a multi-million dollar practice to learn what makes us successful. You will be immersed in a thriving environment, learning everything from effective communication to proper business and hygiene practices. In addition you'll learn one of the main keys to our success–communication. You'll learn how we speak to each other, how we communicate with both existing and potential new patients, and how we enjoy such a high referral rate from our existing patient base.
"People don't care how much you know until they know how much you care." I will show you how to communicate with patients in a way that truly reflects your deep level of concern and loyalty to them.
What are the benefits of participating in this program?
The best way to learn is by immersing yourself in a successful environment. True Champion Shadowing will show you what has made us successful so that you, too, can achieve those same successes! You will leave this experience with key solutions to incorporate into your practice right away. I will customize your visit based on your specific practice needs. I can work with your dentists, hygienists, office staff, or any combination you request. You will learn to:
Communicate successfully with existing and potential new patients
Communicate effectively with your staff
Foster efficiency in patient scheduling while improving the patient experience
Utilize a patient-focused standard of care from first point of contact to treatment completion
Ignite referrals by creating an environment your patients will love
And much, much more!
How can True Championship Shadowing be customized to meet the needs of my practice?
True Championship Shadowing is extremely customizable. From the number of people shadowing, to the roles your  experience focuses on, you'll have the opportunity to spend one to three days immersed in our multi-million dollar practice. You will observe and learn the entire day, finalizing each day with a wrap-up session to discuss how you can incorporate new solutions into your practice. I will be an open book to any questions you may have. In addition, if you desire additional support post-shadowing, I offer an add-on consulting program via phone for 6-12 months to offer further assistance.
Are you ready to bring your practice to the next level? Sign your team up for this amazing experience today!